I preach frugality, or at least relative frugality on this blog. Why? So that you can achieve your financial goals faster. You know all the mantra: live on less than you make. Save before you spend. Then invest your savings. Practice artificial scarcity. Do not keep up with the Joneses. Secure your future. You know the drill.
But sometimes, this lifestyle gets old. Real fast. When you get a dose of FOMO (Fear Of Missing Out) or YOLO (You Only Live Once), you begin to re-evaluate all your personal finance beliefs. When you start scrolling down your Facebook page or InstaGram account, you become convinced: the world is moving on and leaving you behind and everybody is having so much fun and you're the one living a miserable life! And all for what?
I have not been going to Facebook frequently in the past year or so. Recently, I decided to take an extended look on my page. I was stunned. It seemed as if most of my Facebook friends had perfect lives: exotic vacation pictures, posts about one exploit or the other, pictures of their latest cars or expensive anniversary ceremonies. I was fully convinced I was the only one not having any fun. I felt my life was way too boring.
So what is one to do? Well, I think I've had enough. So I've decided to loosen the purse strings and live it up in style. As no one ever takes it to the grave and I don't want to be the richest guy in the cemetery, I'm cranking it all up. Yes, you heard that right. Now, I want to keep up with the Joneses. In fact, if possible, I want to be Mr. Jones, so that my neighbors can keep up with me. Now wouldn't that be interesting?
Mid-Life Crisis Splurge
First off, I had to treat myself to a belated mid-life crisis splurge with this beauty here…
C
It's a 2019 Porsche 911 Turbo. It's a sleek convertible and the drive is out of this world. At a price tag of $170,000, it's a fitting purchase for all my hard work over the years. By any measure, I know that I deserve it! Sure, I don't have anywhere near that kind of money to pay cash, something I'd sworn I would do since my last car purchase.
But not to worry: great financing to my rescue. At 0.9% financing, it was a great deal, though it sets me back $2,400 monthly car note for the next 6 years. But it's all worth it as the kind of glares I get on the street makes the monthly payment a necessary evil. Even the cops respect me now when they pull me over for speeding. Of course, some stop me and ask if I'm an NBA star….a Black man can hardly get a pass driving a nice vehicle around here!
You see, few years ago when I turned 40, my own version of mid-life crisis was to live an even more frugal lifestyle and control my expenses so I can get out of debt and get ahead financially. By age 35, I was still mired in debt and had zero dollars in retirement. By all measures and parameters, I was a late starter for retirement. My first dollar in my 401k was started after I turned 36. So I had more of a reverse mid-life crisis financially at age 40. Now, I'm going to dump all that progress and live a little. Yes, it's about time.
Anyway, getting that convertible was just the beginning. Now driving to work never felt so good. Even though I'm a physician in the lowest paying specialty in the country, I can now compete with those in the highest paying specialty. When I park my car in the doctor's parking lot, I get approving stares now. I savor it all and enjoy the moment. It's all about the looks baby! I will not be found wanting in that respect anymore.
To complement my beautiful ride, I got an expensive Movado wrist watch for $2,000. I've always wanted one and I figure it's about time to live my best life now. The watch really looks beautiful on my wrist and I swear it tells time differently from the crappy Timex I used to wear.
Not to be outdone, I've decided to completely overhaul my wardrobe. Majority of my clothing is going to be sourced from Nordstrom. As I type this, my first batch of shirts, ties, work pants and work shoes have been shipped to me.
Spoil The Child
Then, next up, I decided to spoil my toddler daughter. You see, prior to this time, I'd never spent a penny to buy her any expensive toys. I spend quite a good bit of time with her laughing, goofing off, playing hide and seek, going to the park and all that, but I see all the other kids in her daycare class and their fancy toys and how their parents always spoil them. Well, not anymore. I'm upgrading my daughter to the highest level.
Years ago, Business Insider wrote an article about the "Ridiculously Expensive Items For Your Spoiled Toddler". I thought that was a good place to start. I picked out the Swarovsky crystal-studded toilet seat which will help make her potty training a lot easier. This set me back $1,300….well, I swiped the credit card to make it happen.
For the next treat for my baby, I had to increase one of my credit card's limit to $40,000 to help accommodate all the other purchases. And with my good credit profile (my credit score is around 825), I was easily approved. I also signed up for 2 other new credit cards with combined limits in excess of $25,000. So I scratched the card and bought this wonderful "Snuffles" teddy bear for my baby for $10,000.
You see, a regular teddy bear will not just do for my baby. She has to bling out in style. "Snuffles" has eyes that are black Tahitian pearls and his fur is made out of white alpaca's coat. Snuffles also has a 10-carat diamond necklace with a white gold chain. Yeah, it may have been pricey, but I think it's worth it for my precious toddler and besides, my monthly credit card payment will only be $150.
And I've just paid an interior decorator thousands of dollars to "pink" out my daughter's room. It's going to get a complete makeover and I'm sure it will make her much happier now. I've dedicated one of the new credit cards for my daughter's new wardrobe: we'll only be buying all her clothes from high-end children's clothing stores. She will now be representing big time in her class! That's only deserving for the princess that she is.
Treat The Spouse
We once visited a friend who told us how she attempted to buy a high end Hermes hand bag when she visited Paris one time and how she queued on the line from 5 AM till Noon just so she could purchase the bag at a ridiculous price tag (tens of thousands of dollars). But she felt it was worth it for all the prestige the bag brought to her. At the time, the story blew me away. Well, redefining my priorities now, I felt this is one bag my wife "needed" to have.
I couldn't afford to get the very high-end ones, bearing in my mind all the other purchases I'm making. So I got her this one for $10,000.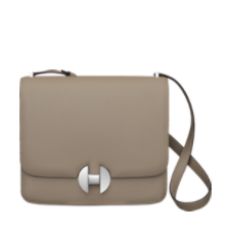 It's simple, yet elegant and accentuates her style. I think my wife would love this. If nothing else, it will increase her self confidence when she walks out with this bag. She can now comfortably compete with her girlfriends.
And I've promised her that for our anniversary this year, we'll be going to Bora Bora, that small South Pacific island, northwest of Tahiti in French Polynesia. This has always been on her bucket list. Just looking at the pictures makes me long for this vacation.
And I will stop the extra money I've been channeling towards the principal of our mortgage so as to pay it off early. Scratch that. I'm going to live the life now and the mortgage will pay itself out over its full term. There will be more exotic dinners in fancy restaurants. We've always cooked most of our meals. That all ends now. I know some colleagues who literally never cook and always eat out. We're going to join that crowd and enjoy ourselves.
Enjoy The Good Life
Living the good life is indeed a great way to enjoy the pleasures of life. Why wait for decades (when my bones are old and tired) to enjoy it when you can do it now? Like I said in the beginning, YOLO and FOMO helps us put things in perspective and have a go at life. I'm not taking it to the grave. I'm cranking it up and making a splash now. I'm going to be canceling off everything on my bucket list….and that list is very long. Join me in this beautiful ride!
All I've written above is pure fiction. It's April 1st. Happy All Fools Day